If you're searching for the perfect Wyndham Orlando vacation, we can help. In 2018, right around 75 million people visited The City Beautiful. With Orlando's incredible offerings including dining, music, and theme park experiences, you can see what all the much-deserved hype is about. Not to mention, you can stay in luxury at some of Wyndham Orlando's best resorts.
Wyndham Timeshares in Orlando
Of course, Wyndham timeshares offer incredible luxury, and the timeshare resale market offers incredible pricing. Perhaps you've already vacationed with Wyndham before, and you're looking for the best place to stay in Orlando. With options like WorldMark by Wyndham, Club Wyndham and Shell Vacation Club the choices are endless. Since Orlando is the timeshare capital of the world, you won't have a scarcity of resorts to choose from. From family vacations to trips with your favorite friends, timeshares in Orlando give you a front-row seat to unforgettable vacations.
Check Out The Best Wyndham Resorts to Own in 2020
WorldMark by Wyndham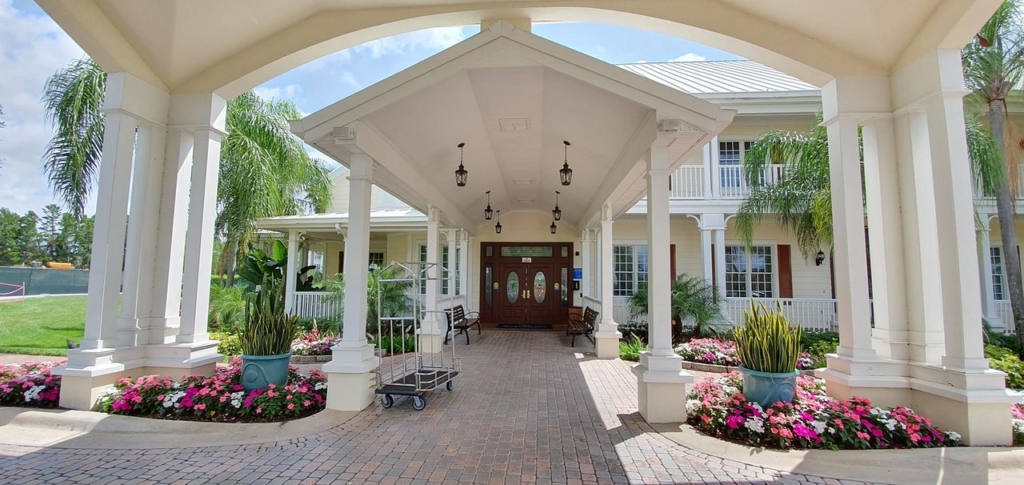 With 92 beautiful resorts under the WorldMark by Wyndham brand, there is somewhere for everyone to vacation. With ownership in Worldmark, owners can visit up to 60 resorts without having to exchange outside of the program. This means you won't have to sign up for a vacation exchange membership if you don't want to. Of course, you will find a WorldMark in Orlando. The Kingstown Reef resort is a new addition to the WorldMark catalog and is full of well-appointed luxury.
Travel More With These Top WorldMark Resorts
Club Wyndham Orlando International
Club Wyndham is another way this major vacation brand offers great vacations. Located right near the action of the city, you will find Club Wyndham Orlando International. This resort offers proximity to Disney Springs, Walt Disney World and Universal Studios as well as stellar on-site accommodations you would expect from Wyndham. The gym and pool offer relaxation for your vacation and the suites are spacious enough for the entire family. Pick from one to four bedrooms designed for your comfort. Not to mention, if you purchase a Club Wyndham timeshare, you will have 13-month priority booking access.
Check Out The Best Wyndham Resorts in Florida
Shell Vacation Club
Another timeshare brand under the Wyndham Destinations family is Shell Vacation Club. In 2013, Shell Vacations was purchased by Wyndham and now accompanies WorldMark and Club Wyndham as vacation clubs designed for new-age vacations. With locations in Orland, Tucson, Anaheim and more, this vacation club offers flexibility in travel. The Wyndham Orlando location offers one to four-bedroom suites, a restaurant and golfing, as well as pools and hot tubs.
How to Buy A Timeshare in Orlando
If you're curious about how to buy a timeshare in Orlando, whether it be Wyndham or another great brand, we can help. Did you know you can buy a timeshare without going on a timeshare tour? It's true! Our Licensed Real Estate Agency has specialized in timeshare resales for over 20 years. Not to mention, we are the Featured Reseller for Wyndham.
Undoubtedly, Orlando has more timeshare options than anywhere in the world. Deciding to buy a home resort with Wyndham in Orlando can be a great home base for vacations. Not to mention, many of Wyndham's programs offer flexibility within your ownership to exchange to new locations each year.
To get started, we recommend learning about timeshare buying tips and timeshare resale scams. Next, you can browse our Wyndham Orlando listings, and contact one of our licensed real estate agents. We are open Monday through Friday 9am-5pm at team@fidelityresales.com and 1-800-410-8326.
Wyndham Timeshare Financing
Many vacationers who are interested in getting into timeshare wonder if it's worth it. Buying a timeshare in Orlando, or anywhere, is a huge financial decision. That's why we recommend shopping the resale market first. You can buy the same vacation opportunities for less. Did you know most of the upfront cost of timeshare retail is just for marketing?
If financing is a concern you have, we recommend contacting Vacation Club Loans. Wyndham timeshare financing can be simple and secure. They offer:
$0 Loan Origination Fees
No Hidden Fees or Monthly Fees
Just 10% down payment, Finance up to 90% of your purchase for DVC.
Quick and easy approval process; only a 600 FICO is required.
Finance up to 7 years without a higher interest rate!
Vacation Club Loans works well with vacation owners and has been exclusively helping making vacation dreams a reality for over 15 years.
Subscribe to Fidelity Real Estate's blog for more travel and timeshare insights. Don't forget to check us out on Instagram, Facebook and Twitter.